Practicing

Veterinary

Medicine

to

its

Highest

Standard
Providing excellence in equine veterinary care to clients in North Florida, South Georgia, and Alabama.
For a third of a century, AVS Equine Medical & Surgical Hospital has been synonymous in the North Florida, Georgia and Alabama region with excellence in veterinary care. AVS Equine has always strived to provide a positive experience in all aspects of veterinary medicine for our clients, our patients, and our staff. We are committed to providing superior advanced medical services coupled with exceptional customer satisfaction while remembering to respect ourselves, our co-workers, our clientele, and most of all the horses we care for.
We welcome the opportunity to provide you and your horse with the best possible care.

24 Hours a Day - Always!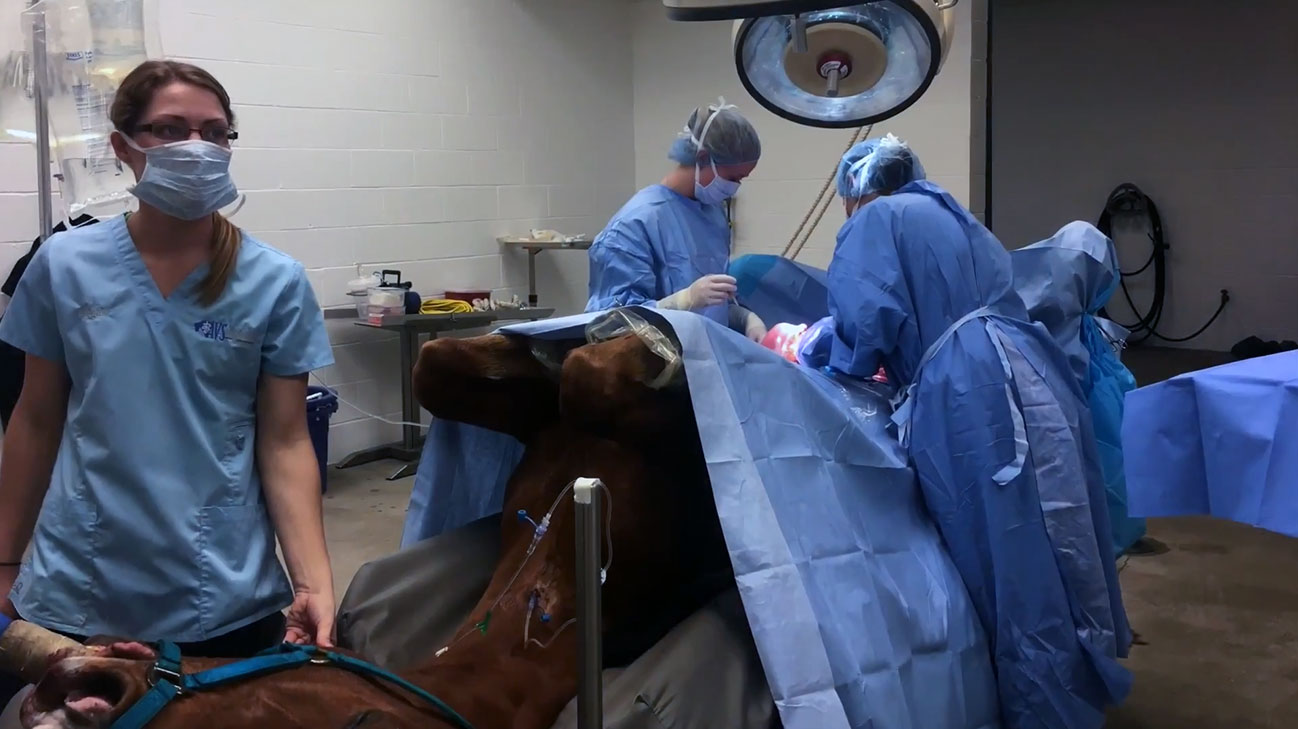 What

Our

Clients

are

Saying!
I called the emergency line as just some random person with a horse that has never been seen by AVS. Dr. Lacey immediately called me back and headed over. My horse was having some sort of allergic reaction, and she got here quickly. He's new to where he is and timid around strangers, but she put him (and me) at ease! She treated him quickly and effectively while dealing with my stress as a first time horse mom too. I can't say enough great things about her. I'll definitely be using them regularly. Thank you SO MUCH Dr. Lacey & AVS

Cade Chaney
They have taken care of my horses since 2014. Highly knowledgable, and efficient. I cannot say enough about the care that they give to their patients.

Beverly Hansen
Every visit is beyond expectation!! Very professional and friendly staff! Impeccable care for horses and vast knowledge in equine care and performance! I can't say enough great things! I'm so blessed to have them nearby to care for my horses!!

Rita Posey
Dr. Lacey is wonderful. My mare had a tick on her bottom eyelid that she wouldn't let me get to. Dr. Lacey came the next morning, administered a light sedation and quickly removed that nasty little bug. Then she checked her all over for any more. She's a gem.

Marianne Barry
Trust all of our veterinarian needs to Dr. Fische and his amazing staff!

Anne Loper
AVS Equine is a wonderful facility with an even more wonderful staff and doctors! They have always gone above and beyond when taking care of our animals. I cannot imagine a better team and would not trust my animals care to anyone else! Thanks, Dr. Fisch and the AVS Team!!

Nick Chaviano
We had a big scary emergency and our current vet was unable to get to us. She referred us to AVS and we couldn't be more impressed with doctor Lacey and Kaylen. The facility is beautiful and accessible. The customer is stellar and the treatment was meticulous and kind. I'm so thankful for the quick action of Dr Lacey and Kaylen helping my baby feel better. I recommend them 100%.

Dayana Moreira