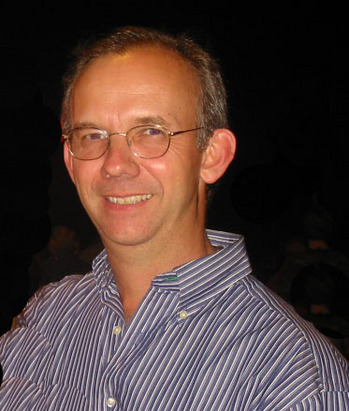 Dr.

Stephen

D.

Fisch

has

been

a

horse

enthusiast

since

early

childhood.

He

was

a

jockey

before

pursuing

his

DVM

degree

from

the

University

of

Georgia,

where

he

graduated

in

1982.
He is president of AVS Equine Medical & Surgical Hospital in Tallahassee, which is the only full service equine medical and surgical referral hospital within 150 miles of Tallahassee, along with an extensive reproductive center.

Dr. Fisch's special interests are diagnosis and treatment of equine lameness, equine sports medicine and all aspects of reproduction. Dr. Fisch enjoys helping high caliber competition horses perform to the best of their ability. He is also certified in equine acupuncture.

Dr. Fisch breeds racing American Quarter horses. His spare time is spent with his wife, Kelley, and their four children - Dr. Joe, the Bureau Chief of the Division of Animal Industry for the State of Florida; Jessie who is currently working on a PhD at Georgia Tech, Casey Chaviano, PhD who is employed by Georgia Tech in Atlanta, and Zoey who is pursuing her Nurse Practitioner degree at Emory.

Member Killearn United Methodist Church, National AQHA Director, AQHA Racing Committee, Member American Association of Equine Practitioners (AAEP), Member Florida Association of Equine Practitioners (FAEP), American Veterinary Medical Association (AVMA)
Dr.

Rachel

Lacey

has

a

strong

background

in

dentistry,

reproduction,

&

emergency

medicine,

along

with

the

skills

needed

to

keep

performance

horses

doing

what

they

do

best

-

performing.
She is a graduate of the University Of Florida College Of Veterinary Medicine, attended the Chi Institute for Traditional Chinese Veterinary Medicine (Acupuncture) and her EVMM training is through the Integrative Veterinary Medical Institute. This is the only medical manipulation course offered exclusively to veterinarians, focused specifically on equine practice.

Dr. Lacey's goals for becoming a Certified Veterinary Medical Manipulation Practitioner (CVMMP) originated from a desire to better solve discreet lameness issues and to provide preventative medicine for the wellbeing of your horse which contributes to allowing your horse to perform at his best.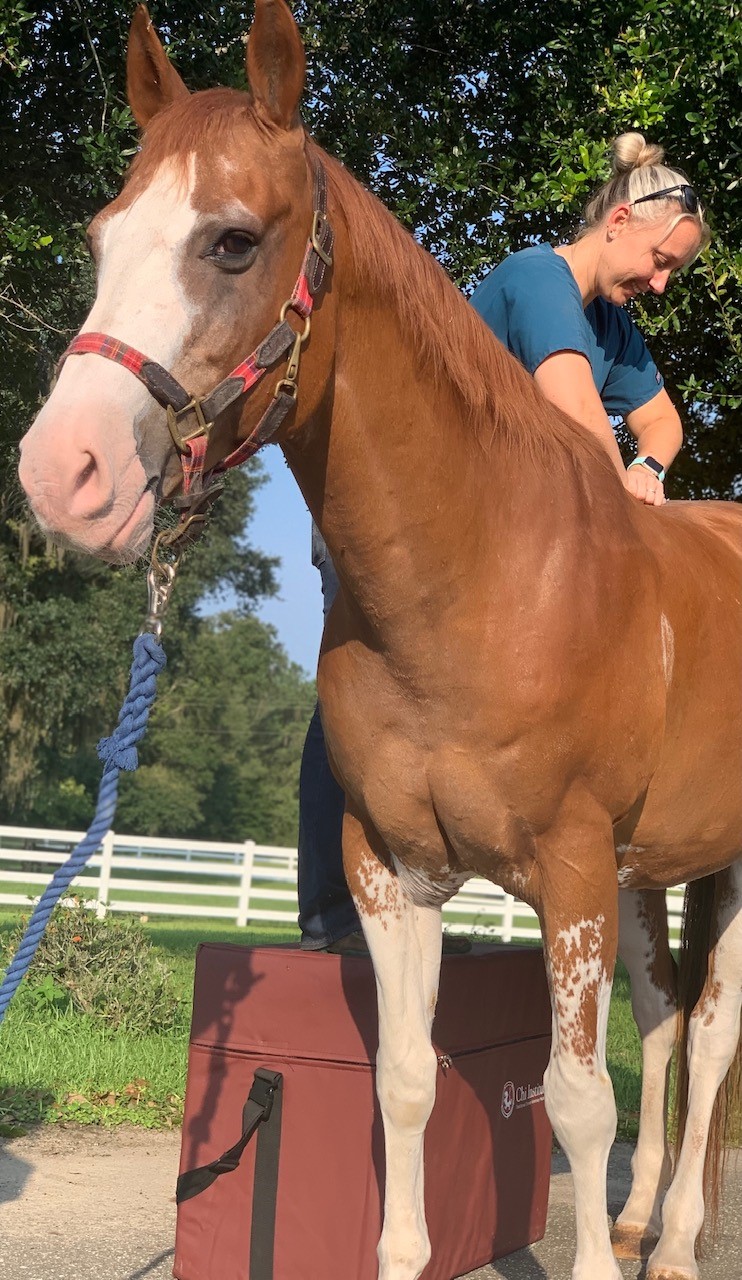 Dr.

Lauren

Hardy

graduated

from

the

University

of

Florida

College

of

Veterinary

Medicine

in

2020,

where

she

served

as

class

president

and

was

highly

involved

in

the

Student

Chapter

of

the

American

Association

of

Equine

Practitioners.
When not studying or participating in extracurriculars, Dr. Hardy spent her time in Gainesville competing in the Hunter/Jumper show ring and being (of course) a die-hard Gator fan!

After graduation, Dr. Hardy moved on to complete a large animal rotating internship at Texas Equine Hospital, a referral hospital in east Texas. Here she received advanced training in equine lameness, surgery, and medicine (including neonatal care). Dr. Hardy's professional interests include lameness, sports medicine, and surgery. A long-term goal Dr. Hardy is currently working toward is becoming ISELP certified (International Society of Equine Locomotor Pathology).

During her free time, Dr. Hardy enjoys spending time with her husband, Cody, and their two dogs, a golden retriever named Luke and a miniature schnauzer named Belle. She enjoys working out, reading, and spending time outdoors.
Elizabeth
Hospital Manager