With a newborn, care in a timely manner is critical…. Last year you bought that special mare and bred her to that special stallion and after almost a year of waiting and making sure the mare had every nutritional and...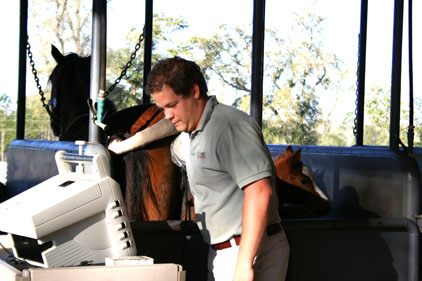 Getting your mare in foal on foal heat starts way before the foal is born.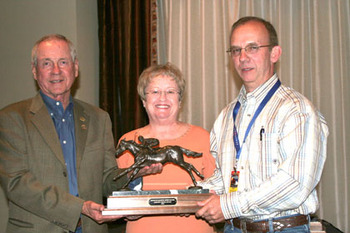 For spearheading the efforts to return of American Quarter Horse racing to Florida with the debut of the sport at Hialeah Park, Dr. Steve Fisch was presented the Gordon Crone Special Achievement Award. This award is given yearly to an...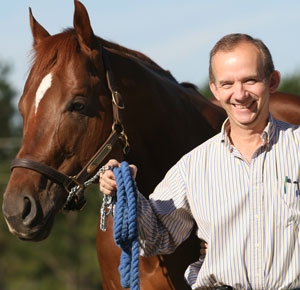 Read about Dr. Fisch's prescription to Breed for Speed Click here to view the article.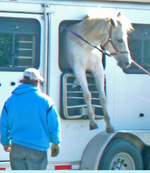 Click to read about a horse that decided to get out of the trailer and thought the closed window was its best option.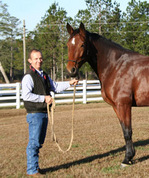 Read about Zasha's OCD diagnosis and surgery. Can big and beautiful predispose your horse to OCD?
Read how one families determination helped save their family friend's eye from being removed.
Sometimes medical treatment for colic is not enough and surgery is needed to save the horses life. To read Diamond's story click below.
Mary Lee had a very careful trainer that sent her to the hospital at her first signs of colic. That small decision turned out to be critical when her condition changed drastically within a few hours and she was sent...

This is a story of one very small stallion's battle with colic. Cracker Jack is also an example of why some colics are not surgical.